Since Christmas is somehow only about a week away, it seemed appropriate to share something Christmasy for Musik Monday. This is "Santa Claus kommt Heute", translated literally "Santa Claus comes today", better known as "Santa Claus is Coming to Town" done by the cast of Sesame Street (including some Muppet guests).
Even though Sesame Street did come to German
y as Sesamstraße in 1973, two years before this video was made in 1975, this is not an episode of
Sesamstraße. It is from an episode of
Peter Alexander präsentiert Spezialitäten
(
Peter Alexander presents Specialties
), a popular German variety show that aired on ZDF.
Peter Alexander was an Austrian entertainer who both acted and sang. He eventually transitioned to TV in the 60's. His variety show first aired in black and white from 1963-1966. ZDF then picked it up in 1969, aired it in color, and continued with it through 1996. It was an extremely popular show through its entire run.
This episode featured Peter Alexander traveling to America to visit Sesame Street for a Christmas special. Though this clip only features the puppets singing, he joined them in singing and dancing. I think my favorite parts are Bert's Santa outfit and Ernie's lederhosen.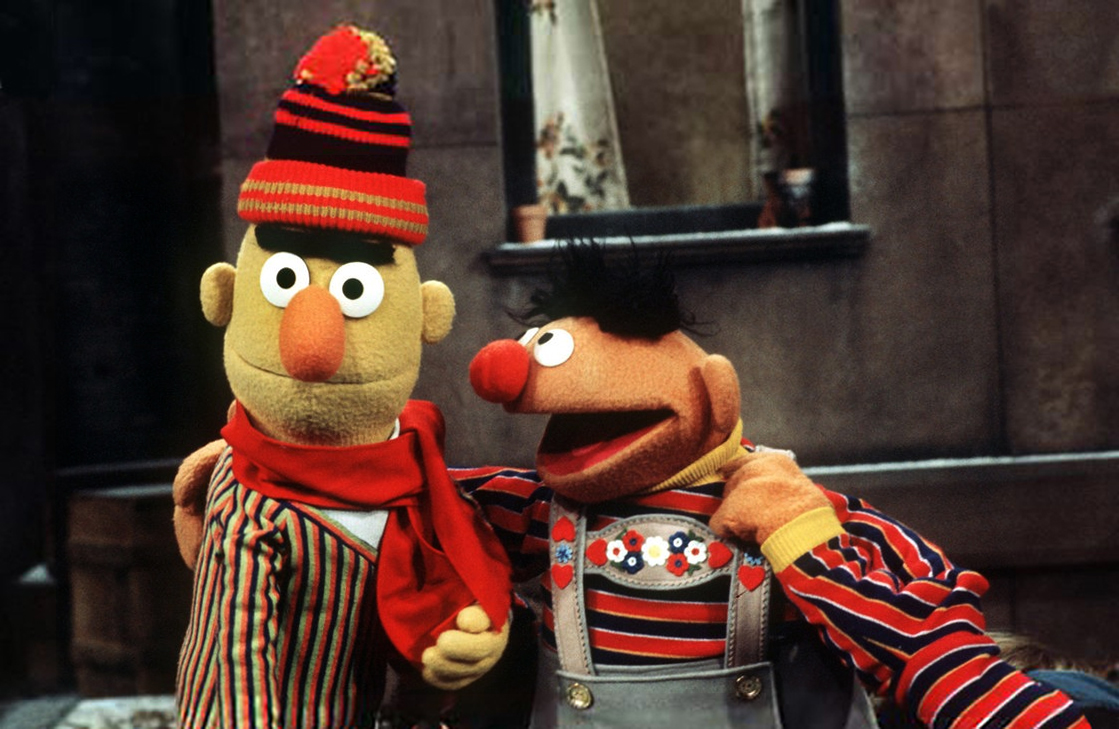 Look at how adorable they are!
The puppets were originally voiced by their American voice actors and the sound was later dubbed to German. This episode was #1 in 1975. It had were 38 million German viewers and more in other German-speaking countries. I honestly was never a Sesame Street fan (my favorite was Grover...I think that says a lot about how I felt about the show), but this I enjoy! I should thank my mom for sharing this with me in the first place :)